Calling all dog lovers in Callala Bay! If you're seeking a delightful dining experience where your furry companion is welcome. We'll introduce you to the top five dog-friendly restaurants that Culburra Beach has to offer. These establishments understand that our four-legged friends are a part of the family. Get ready to explore the best dog-friendly dining spots in Culburra Beach
Loco Lane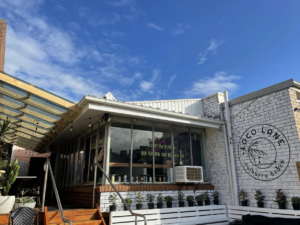 Loco Lane Mexican Cantina & Cocktail Bar is a Mexican restaurant located in Culburra Beach, NSW, that warmly welcomes dogs. You can bring your beloved pet to join you at one of their outdoor tables situated on the grassed dining area, provided they are kept on a leash. While you're there, make sure to savour their delectable dishes such as Al Pastor Pork, beer-battered fish, slow-cooked beef, or quesadillas.
Two Figs Winery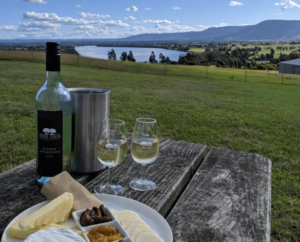 If you're up for a scenic adventure come down and enjoy a beautiful glass of wine with your furry friend at two figs winery in Berry. Two Figs is passionate about the Shoalhaven region and producing elegant, award-winning wines. Two Figs is the ideal perfect location to share our wine with friends and family leashed dogs are welcome.
Pelican rocks seafood and Cafe
This relaxed and friendly cafe overlooking the Crookhaven River serves breakfast, lunch, and great coffee! There are outdoor dining areas both at the front and the back of the restaurant and dogs are also welcome in the covered outdoor dining area. Winner of Best Fish and Chips in Australia 2019, the cafe lives up to its reputation and prides itself on its great atmosphere, friendly staff, and locally sourced fresh fish.
Greendale's cafe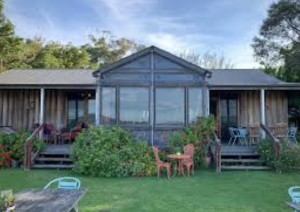 Located in the Jindyandy Mill complex with stunning views overlooking evergreen dairy pastures, come here to experience country style and wholesome dining. Dogs are welcome on the balconies which have the advantage of being bookable and giving weather protection. The menu is filled with beautiful cafe treats locally made. It's a great place for morning tea, to unwind and relax.
The Little Snapper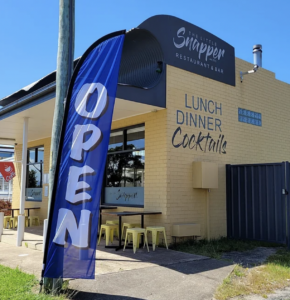 Looking for the ideal place to enjoy a delectable brunch? Look no further than The Little Snapper. With an incredible menu featuring a wide range of options, there's something to please everyone's taste buds. But that's not all –it's also known for its mouthwatering selection of baked goods, with cronuts being a beloved local favourite. If you're planning to bring your furry friend along, take note that The Little Snapper offers limited dog-friendly seating outdoors. It's advisable to make a quick call and secure your reservation to ensure a spot. Culburra Beach is a haven for dog lovers looking to enjoy a great dining experience with their furry friends. These dog-friendly restaurants understand the importance of including our furry companions in our outings. With their warm and inviting atmospheres, these establishments create a welcoming space where both humans and dogs can relax and enjoy themselves. So, grab that leash, and bring your beloved pup along to Culburra Beach.