Thinking of bringing your pets on a holiday to the Shoalhaven? You've picked the perfect location! Not only are most of our properties pet-friendly with fully fenced yards, dog toys and bowls, but many are also located just a short walk from stunning beaches where your dogs can run around to their heart's content.
Most of the beaches that circle Jervis Bay allow on-leash dogs during normal hours, so taking your pup for an energising run is no obstacle at any time of day, and fortunately many of those shimmering coastlines also have off-leash hours, so you can all go for a relaxed swim and a beach picnic, and let your four-legged friend run free with other dogs. To help you decide which beaches to visit, we've gathered information on all the best ones just for you.
Culburra Beach
This gorgeous beach facing the expanse of the South Pacific Ocean has a lot to recommend it, including an impressive headland lookout and close proximity to other aquatic options (Curleys Bay, Wollumboola Lake and Crookhaven River). Before you rush off to explore them all, remember that Culburra Beach allows animals off leash from the afternoon until morning, which is perfect for an afternoon run or a sunset picnic. Pop the leash back on at the south end of the beach and walk out to Penguin Head Lookout to spot some whales and dolphins!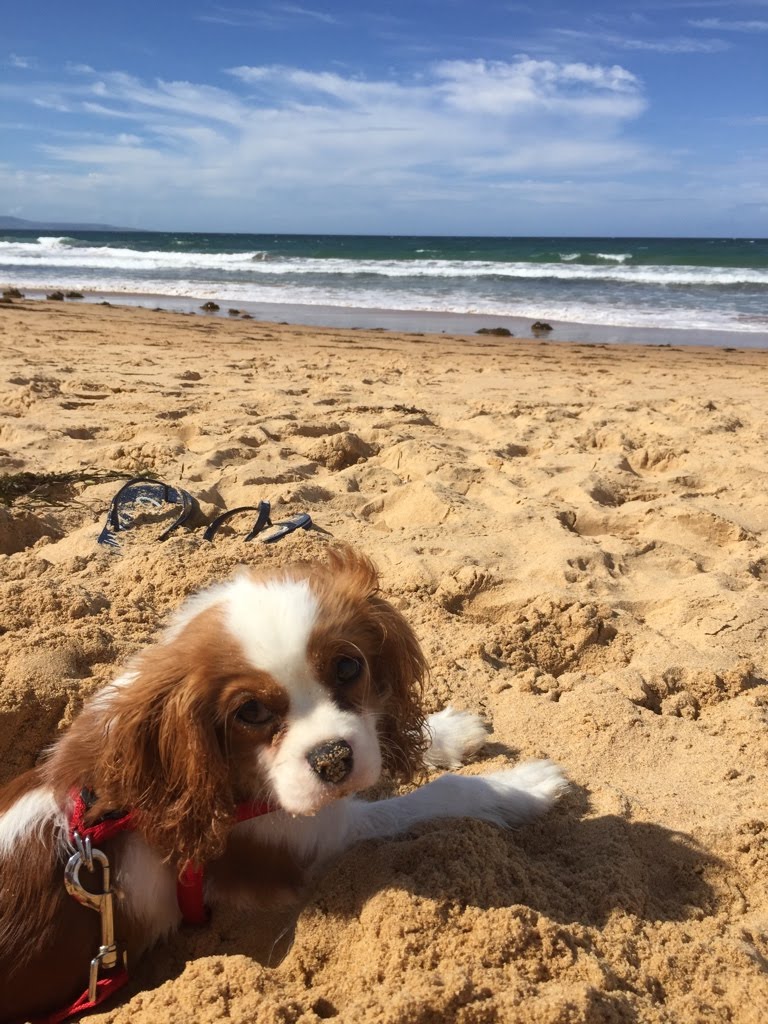 Currarong Beach
A little ways below Culburra Beach is Currarong, whose shining stars are Abrahams Bosom Beach, a beautiful spot with a picnic area, and Mermaid Inlet with stunning views and rock formations, but Currarong Beach itself is also well worth a visit. All the way from the creek to Peel St, you can explore the ocean-battered rocks with your furry friend, play catch near the dunes, or just roll around in the sand and enjoy the sun.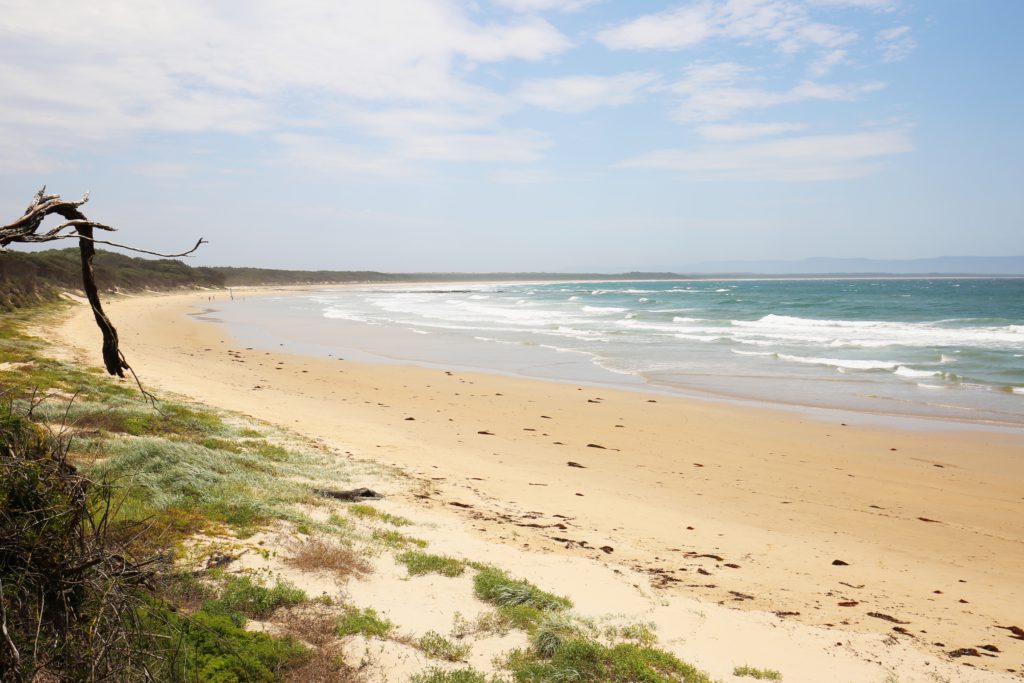 Calalla Beach
The longest beach in Jervis Bay, Callala Beach boasts kilometres of white sand and an endless view of the bay, and is backed by a reserve with BBQs and picnic tables. It also has off-leash hours on the Northern and Southern ends of the beach, with one small section in the middle between Parkes Cres and Centre St that is off-limits to dogs at all times, as well as the very southern end near the carpark.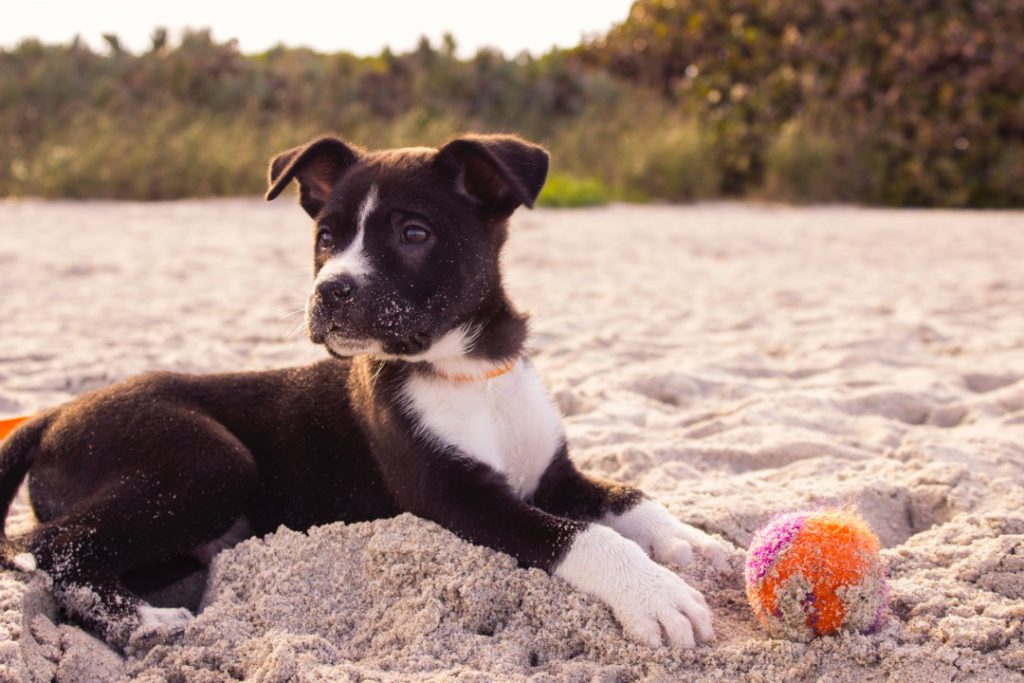 Huskisson Beach
Just south of Callala Beach is Huskisson Beach, a picturesque locale popular with families due to its nearby amenities and picnic area on the reserve just behind the beach, and its protected inlet making it perfect for basking in gentle waves and snorkelling. To check it out with your pet running free, you just need to visit during off-leash hours – which will also ensure that you miss most of the tourists and have room to run around.
If you'd like to visit Huskisson but you're staying in Callala – or vice versa – there's a convenient Husky Ferry Service that departs from Myola hourly, just south of Callala Beach, and dogs are free to ride! There's even a Currambene creek sunset cruise with BYO wine & cheese) for just $25 per person, so you can end your day in a fancy way.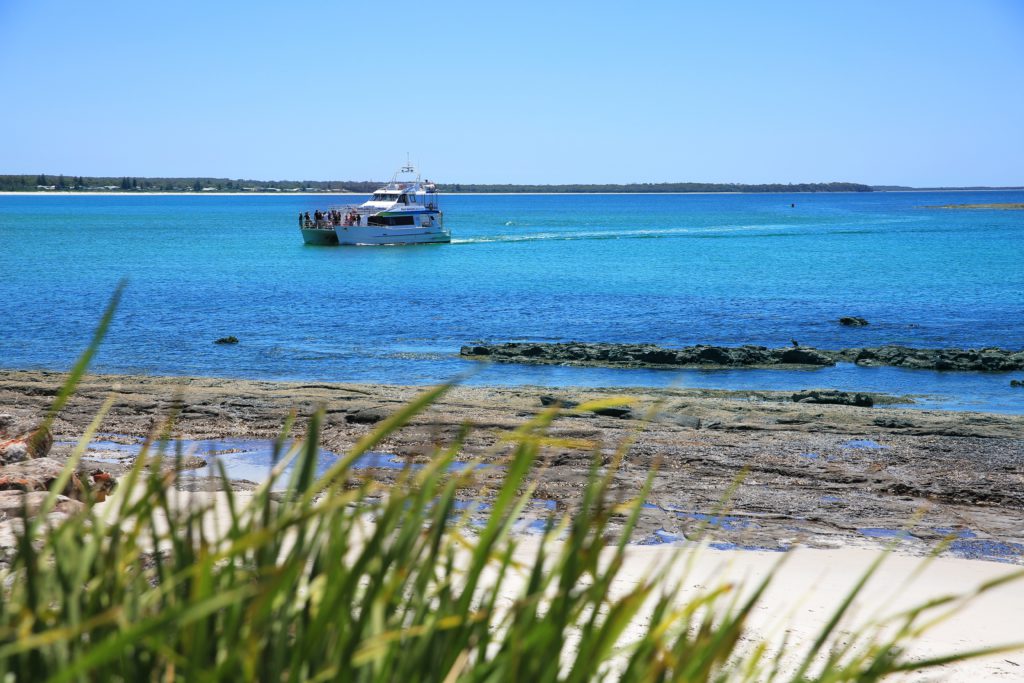 Nelsons Beach
Nelson Beach in Vincentia is one of the quieter beaches in Jervis Bay. It has spectacular white sand backed by native greenery, and enough room on that stunning sand to spread out for a picnic with the family, as well as gentle waves for paddling. The beach runs from Plantation Point reserve in the north to Blenheim Beach in the south, and the entire stretch has off-leash hours!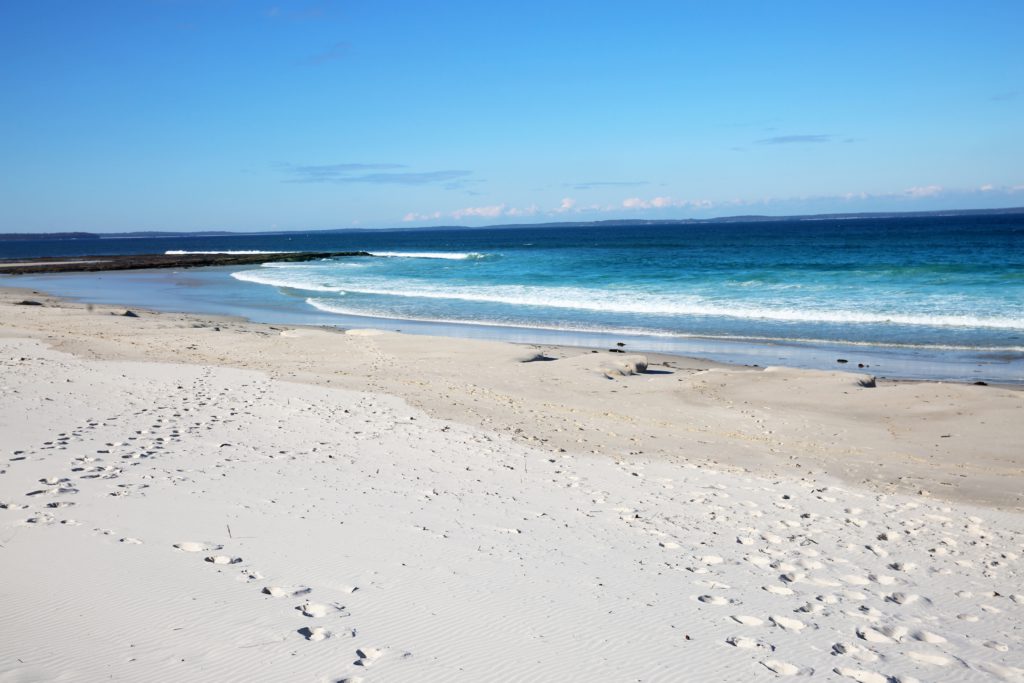 All of the beaches listed have the following off-leash hours:
4pm-8am from 1 Oct - 30 April
3pm-10am from 1 May - 30 Sept
Don't forget, special rules apply to certain dog breeds and specific areas along the coast not listed above, so please check the Shoalhaven Government website to make sure you're following the rules. In particular, there are nesting sites for endangered shorebirds in the Shoalhaven, and these areas are marked as off-limits to dogs at all times to protect these vulnerable species.
Now that you have everything you need to know, why not plan a holiday with the whole family – including your furry friends – to Jervis Bay? Bookings are open at any time on the Professional Holiday Homes website.