Time and again I see holiday home owners making critical mistakes that are limiting their holiday home's growth. In the following article, I name and shame what I believe are the top 10 mistakes. Responding too slowly or not at all!
Possibly the most common problem for holiday home owners are either responding too slowly (greater than 12 hours) or not responding at all. Obviously not responding at all is a sure fire way not to get a booking, but the reason for not responding at all is typical that the owners' calendar has not been updated when they receive a booking and therefore they see no point in responding to the enquiry. This is a very frustrating experience for the customer who may send several enquiries and receive no response! Speed of response is also a competitive differentiator. If you can respond to a customer quicker than anyone else (we recommend within 30 minutes using professional templates as well as a phone call) your conversion rate will dwarf your competitors.
Getting pricing wrong
There are many factors to pricing (which we will discuss later in this section) but there is nothing more frustrating or off-putting for a customer than to check a price on the system and then receive a totally different price in the quote from the property. This is typically the result of disorganized owners who struggle to understand how to put pricing into booking systems.
Arguably worse than getting the pricing wrong is when a holiday home owner prices the property too high or too low. Pricing too high is often an ego driven response where the owner thinks their property is better than competing properties and leads to extremely low enquiries and conversions. Low priced properties run the risk of making themselves look like budget properties thereby attracting the wrong standard of clientele. Whilst these properties are likely to book out, they are missing out on tens of thousands of dollars in rental income due to underpricing.
Poor photographs
Photographs are the lifeblood of a holiday rental property listing. Whilst guests may choose not to read the property description text, they will always look at the photos. Why then, do so many owners post fuzzy, amateurish photos on their listings? The fact of the matter is that they underestimate how impactful professional quality photos are. Whilst taking photos with a smartphone or digital SLR will give you photos that are "good enough" to list, having professional quality photos elevates the property to an entirely new level of appeal. For an incredibly low investment (Typically $1-200 dollars) professional photos represent one of the best returns on investment you can make. Given that every real estate agent in the world has access to a professional photographer you should have little difficulty finding one!
An owner says…
"We took photos with our digital SLR and we sat back, smugly admiring how good we thought they were. When a special offer for professional photography came along through one of our channel partners we decided to give it a go, more as an experiment than anything else. We were gobsmacked when we saw the quality of the photos compared to ours (which suddenly looked dark and uninviting in comparison)."
Poor Descriptions
There is a reason that websites today have tightly written professional text that conveys what they are offering in a few sentences. It's because of the incredibly short attention spans of customers. As a result, descriptions of properties have to convey the required information to the guest quickly before they lose interest (usually only a few seconds). Typically property owners will write too much than too little, resulting in duplicitous paragraphs of text that swim in adjectives, rather than conveying the basic information that guests are looking for. Property descriptions should always be short, snappy and give the guests the basic information that they need such as number of bedrooms, bathrooms, number of beds, facilities and distance to local attractions.
Using a manual process
Rather than using online payment systems many owners still favour a laborious process of replying by email to guest enquiries, sending bank details, making guests sign numerous forms, waiting for payment to clear then sending them instructions. A manual process takes up a lot of time for both the owner and the potential guest who is looking for a simple online booking experience where they can pay and book instantly! These manual processes are an irritation to guests and owners utilizing them are at risk of guests putting them in the "too hard basket" and going to their competition.
A Guest says…
"We booked a holiday home that was managed by a real estate agent. When we agreed to book we were asked to complete 3 A4 sized forms then pay the deposit and the final payment in two separate transactions. Even when we did the real estate agent refused to send us any details about the property until 24 hours before we checked in. It was a tedious process and very frustrating given that the website we had enquired through had a very easy to use online booking system (that the real estate agent refused to use)."
Not listing on effective websites
There are a multitude of websites that holiday home owners can list their properties on. Not all are good – in fact it may surprise you to know that very few are! Now when we say "good" what we are referring to is the ability for these websites to not only to generate inquiries but to be able to accurately depict your property. Holiday rental websites typically fall into two categories: 1. Those that charge an up-front fee (often with gold / silver / bronze pricing options) and those that charge a % of the total guest rate (sometimes split between guest and owner, as with Airbnb & Tripadvisor).
An owner says…
"In our first couple of years of having our holiday rental property we were somewhat naive and signed up for almost every new holiday rental website that came along-usually for some sort of $99 special upfront payment. After seeing a few of these websites come and go with no return on investment we decided never again to list with a website that charged an upfront fee. We now only list out property with those websites that offer a success based (percentage) fee structure."
Taking "the budget option"
We often hear people say "Oh it's just a holiday rental, just get some cheap furniture, some lino on the floor and you'll rent it out no problem". And we agree…if you want to receive under $100 a night and to be competing with cheap motels with sticky carpets. Sadly many owners fall into this trap thinking that guests will "trash" the furniture and not respect the property. Out of this thinking, the owner goes out and picks up second-hand furniture and cheap items from discount stores. Taking the budget option leads to a budget price point. By investing in better quality fixtures, fittings and furniture the increased price point that you can charge will pay for the better quality furniture and provide you with increased income. Pitching your property as a budget option is a false economy.
Not gathering reviews & feedback
Without an adequate number of positive reviews from guests, a holiday home lacks credibility. But today even popular holiday homes struggle to get guest reviews. Today's guests have busy, time-poor lives. They are being assaulted on all sides by social media, advertising and overflowing email in-boxes. Amidst this noise of the modern age holiday home owners need to be prompted, reminded and even provided incentives for leaving reviews. Few holiday home owners follow up with guest and ask them to review their property and even fewer have guest books at their properties. Whilst guest books made be seen as a little "old school" they re-enforce a positive customer experience when guests read them. Also, photos can be taken of guest book entries and used as marketing collateral.
Note: it's not acceptable (and in some countries illegal) to bribe guests to leave positive reviews!
Aside from gaining positive reviews to boost the property, guest feedback is critical to improving. Guests should always be given the opportunity to provide feedback outside of the review process as often guests feel uncomfortable about suggesting small improvements in a review. A good way to obtain guest feedback, but to focus on what's important is to email your database of guests an annual improvement survey (using an online survey tool such as Survey Monkey). This can also be used as a marketing tool to encourage future bookings by providing the guest with a discount voucher for their next stay upon completion of the survey. The important thing is that you must act upon the feedback you receive!
Poor maintenance & cleanliness
An absolute no-no for any holiday rental property is a lack of cleanliness. If a guest's first impression of a property is a lack of cleanliness, no matter how good your property maybe it is a difficult hurdle to overcome. Guests don't want to arrive at a property and suddenly be cognisant of previous guests. Hair in showers, stained carpets, dog hair on floors and smelly bed linen are just some of the factors that may have your guests running for the door or worse, leaving a negative review. There is no margin for error when it comes to cleanliness.
These issues can be overcome by carefully selecting your cleaning staff and by having quality standards checklists in place. These should also be formalized in agreements with your cleaners.
A guest says…
"We enquired about a property who responded to us and said that we could clean the property ourselves when we left for a reduced fee. We were aghast! We didn't feel that guests were capable of cleaning a property to the standard of professional cleaners. We imagined turning up at the property to find it had been cleaned poorly by guests and that was enough to turn us off from staying there."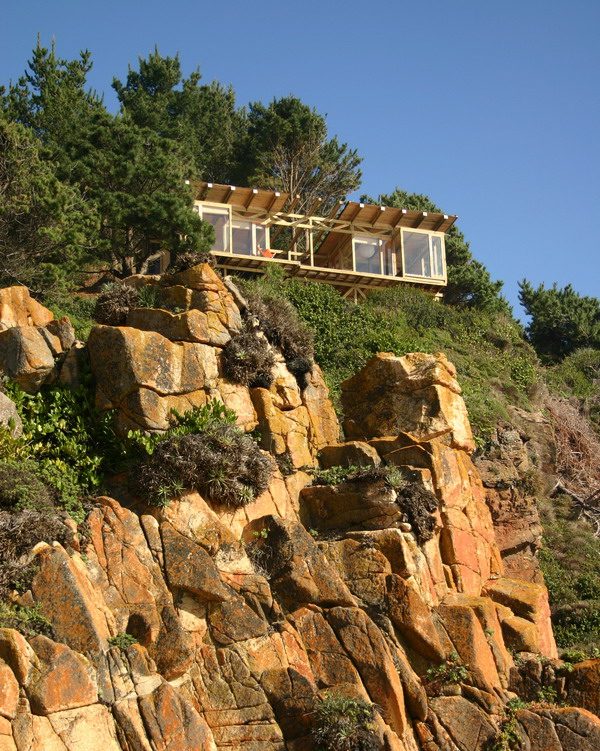 Buying in the wrong location
Sometimes guests have an "if we build it they will come" approach to holiday rental properties. That is, they buy a property in a remote location with no tourism drawcard. They think that because the property is an attractive or special property that guests will come there just for the property itself. The reality is that most guests come to stay at holiday homes because they want to visit a particular area or attraction, rather than the home being the central reason for their stay. Of course, there are "destination properties" which are exceptions to this, but those kinds of homes (think multi-million dollar houses or castles!) represent a tiny minority of holiday homes. Unless the property is located in a holiday hotspot where guests tend to stay for a week or more and where guests are willing to fly or drive long distances, the majority of holiday homes are best located within a 3-hour drive of a major city. Above 3 hours, guests will think twice about driving there for a weekend.
A Guest says...
"Because most properties have a 2-night minimum stay, to go away for a weekend means that we have to stay on a Friday and Saturday night and return on a Sunday. As we are at work until 5 pm we can't leave until about 6 pm on a Friday night. This means that we are restricted to properties within a 3-hour drive otherwise it is too exhausting to drive late into the night."