Jervis Bay Marine Park
Go fishing at Jervis Bay Marine Park, which covers about 100km of coastline from Kinghorn Point south to Bherwerre Beach encompassing the township of Currarong, the whole of Jervis Bay itself and Wreck... Bay. Approximately 80% of JBMP permits recreational fishing, with the exception of sanctuary zones where no fishing is allowed.
Read More
Booderee National Park
Crystal-clear waters meet beautiful white sand beaches at Booderee National Park, where line fishing is popular and there are many species to look out for, including Australian salmon, flathead, and mackerel,... perfect for a BBQ dinner at one of Professional Holiday Homes' beautiful Jervis Bay properties. As this is a national park, be aware of restrictions and make sure you bring your bait and leave your spear guns at home.
Read More
Moe's Rock
If you don't mind a rocky path and you can visit on a calm beach day, take your lines down to Moe's Rock, a stunning spot facing out onto the South Pacific Ocean, just a short walk from a nearby car... park. The views at sunrise and sunset will be absolutely stunning, and the walk to get to the spot is a miniature jungle like experience that offers great views of Cape St George Historic Lighthouse.
Read More
Boat Harbour
A highly-rated local fishing spot is the Boat Harbour, a protected inlet on the Beecroft Peninsula; the northern arm of Jervis Bay. The cliffsides surrounding the area are beyond photo-worthy, and if you... throw a rod out into these waters you might experience peace like you've never known it before. Beecroft Peninsula is home to beautiful Currarong village, idyllic Honeymoon Bay and Point Perpendicular Lighthouse, not to mention cliffs up to 80m high, so even if you don't catch anything, there's plenty to see.
Read More
Plantation Point
Just north of Hyams Beach is Plantation Point, a great family fishing option if you're looking to make a day of it: the seagrass beds along the reef are an especially great fishing spot for those looking... to do a little squid fishing, and it's a great land-based spot to spend a day fishing for bream, flounder and flathead to name just a few.
Read More
Beach with Your Buddy
Jervis Bay is perfect for dog owners looking for a place to bring their dog on holiday, as most of the beaches allow on-leash dogs during normal hours. Taking your pup for an energising sandy run is no... obstacle at any time of day, and fortunately many of those shimmering coastlines also have off-leash hours, so you can go for a surfing trip or a lunchtime picnic and let your four-legged friend stretch their legs.

Read up on the Top 5 Dog-Friendly Beaches in Jervis Bay and find out the exact times of off-leash hours off-leash hours on the beaches in the Shoalhaven.
Read More
Pours with Your Pup
Enjoy some brews in the sun in the dog-friendly Pavilion Terrace at Huskisson Hotel beer gardens at Jervis Bay Brewing... Co. and Flamin' Galah Brewing Co. Have a fantastic lunch and locally brewed beers with your mates and your dog freely enjoying the sunshine at your feet. With all these fantastic venues within easy walking distance of each other, why not multitask with a dog walk and a pub crawl at the same time?
Read More
Hike with Your Hound
One of the best ways to enjoy the beautiful area you find yourself in is to simply get your walking shoes on and start exploring. To keep your pooch included, avoid the walks through national parks as... they're generally off-limits to dogs for nature conservation reasons, but there are still plenty of paths available to you.

For tiny pups and older dogs, take an easy stroll on the Mangrove Boardwalk that explores the wetlands at Currambene Creek, or go to one of the local markets and enjoy wandering among the stalls; the Huskisson Markets, Jervis Bay Maritime Museum Markets, and the Pyree Village Art, Craft and Handmade Markets are all on monthly. If you're feeling adventurous, check out Mermaid Inlet and Gosangs Tunnel – you'll have to climb over, under and through some rock formations and the view will be well worth it.
Read More
Chow with Your Chum
In addition to the food trucks and restaurants inside the Huskisson breweries, there are also plenty of food spots that won't turn away your furry friend. The Shoalhaven is all about cosy towns, sunshine,... and friendly people, and most cafes have sun-soaked outdoor seating that welcomes leashed dogs. Sit down for some fish n chips looking out onto the beach or on the main street and enjoy lunch in the fresh air.
Read More
Down Time with Your Doggo
Many of our beautiful holiday homes are pet-friendly and equipped with dog bowls, toys, and fenced backyards, so if you're tuckered out from roaming all around the local sights, hang out back at your... vacation base with an easy game of catch or just lie in the sun with your furry buddy.

At Professional Holidays Homes, we're careful to take note of the fencing on our properties, so if you have a fence-hopper in the family, get in touch and we'll find you the perfect holiday house to give you relaxation and peace of mind.
Read More
Steamers Beach
A great place to start is Steamers Beach on the south side of Jervis Bay, right on the edge of Booderee National Park. Steamers is a bit of a trek with a 30-minute walk and some steep stairs to get there,... but you get to walk through tall eucalypt forest and tea tree on your way. Keep an eye out for sharks if you're surfing at dawn or dusk (or avoid those times entirely).
Read More
Cave Beach
If the surf is too busy at Steamers, right nearby is Cave Beach, with beach breaks and a right hander breaking off the rocks. Don't forget to leave time to explore the network of sea caves at the southern... end of the beach before or after your surf, and public amenities will make rinsing off the sand and salt a breeze. It's also an ideal camping spot if you're making your way down the coast from beach to beach and not staying long.
Read More
Bherwerre Beach
Also in that area is Bherwerre Beach, a 7km-long beach that's fortunately one of the quieter beaches in the Shoalhaven, and a great place to go to escape the crowds if you're surfing during peak holiday... seasons. Bherwerre is the longest, highest energy beach on the south coast and occupies much of Wreck Bay. Numerous beach breaks abound with the northern end being the most accessible and having good summer conditions, when north winds blow offshore.
Read More
Culburra Beach
A little north of Jervis Bay is Culburra Beach, a town that boasts two beaches: the northern end of Warrain Beach and Culburra Beach, both of which face out onto the South Pacific Ocean and are guaranteed... to deliver some swell. Culburra is a favourite spot for surfers and the home patch for famous pros like Owen, Mikey and Tyler Wright, so don't give it a miss.
Read More
Currarong Beach
If you're a beginner or looking to show a surfer newbie the ropes, have a go at Currarong Beach. It has a wide variety of waves to choose from, and as its protected from south winds, there are reef and... beachbreaks all the way to Kinghorn Point. Currarong even has a surf school if you need a helping hand to get you riding the waves, so there's something for all skill levels in Jervis Bay.
Read More
Sailing
Learn to sail on the blue waters of Jervis Bay at Callala Bay with the Jervis Bay Sailing Club and their mixed fleet of twenty sailing boats and experienced... trainers. Established ten years ago, they welcome all sailors from the novice to the experienced. With a boat ramp and jetty, Callala Bay is a great base to explore the crystal-clear waters of Jervis Bay, so if you already have the skills and the boat, come down and enjoy the sailing – many of our properties have parking for boats, so you'll be welcome in the Shoalhaven.
Read More
Callala Beach
Just south of Callala Bay is gorgeous Callala Beach , the longest beach... in Jervis Bay, and backed by a reserve with barbecues and picnic tables. Like most beaches in Jervis Bay, it has the beautiful, brilliantly white sand and aqua blue waters that are perfect for gentle swimming and fishing. At the northern end of the beach is a reserve and a small creek inlet behind a rocky reef which provides a sheltered swimming spot at high tide. Take a book and sunbake for as long as you like, or have a picnic down on the sand.
Read More
Fishing
If you're looking to see what bites in Jervis Bay while you're there, bring your rod and find everything from squid, whiting, flathead and bream off the jetty at Callala Bay. You can throw a line... right into the South Pacific Ocean in most areas of Callala Beach, as the waves coming into Jervis Bay are so gentle as to be almost non-existent, and you can find all sorts of aquatic creatures coming right up to the shore.
Read More
Lunch at Club Callala
The go-to casual dining lunch and dinner spot of the area, Club Callala contains the Beach & Bay Bistro Callala, open every day for lunch. While you're... there, have a game of friendly, easy golf and play your choice of nine or eighteen holes. The course is fantastic for learners, where plenty of native wildlife roams around including kangaroos. It is a top spot for social groups as there is a large undercover barbecue area and a bistro on the premises to purchase lunch or dinner, and a courtesy bus that operates all week long.
Read More
Callala Markets
On the second Saturday of every month, get along to the Callala Markets, a local community market that actively raises funds and supports local community... groups. Browse homewares, bespoke jewellery, local pottery, handmade candles and crocheted items, and much, much more. Grab gifts and souvenirs to take home while supporting local creators and businesses and enjoying your morning coffee.
Read More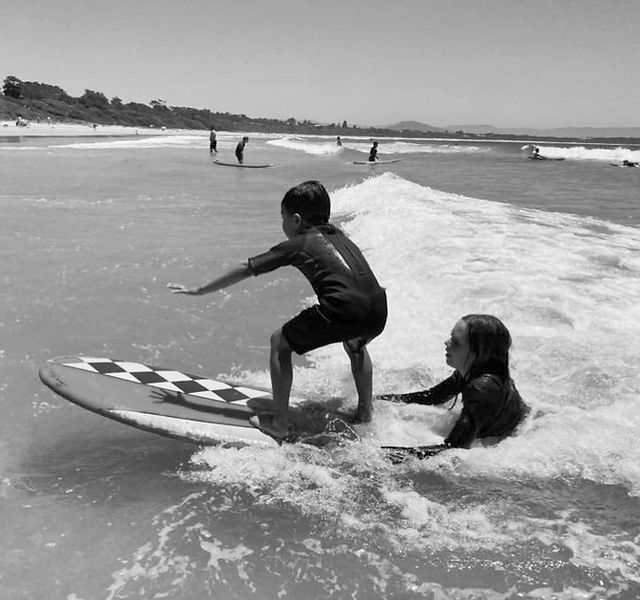 Surfing and Swimming
Unlike the protected beaches of Jervis Bay that feel like one big, beautiful lake, Culburra Beach and Warrain Beach face directly out onto the ocean, making them perfect for surfers looking to catch... waves. Stretching for 3.7km total, there's plenty of room across both beaches for surfing – bring your boards from home or hire a board and a wetsuit from Culburra Beach Surf School & Hire.

If you've never learned how to balance on the waves, enrol in a short class to learn the trick, or hire bodyboards for a day of easy fun instead. For families wanting a stress-free swim, take the kids to Tilbury Cove near Penguin Head Lookout between the two beaches, and relax in the calm swell with a playground nearby.
Read More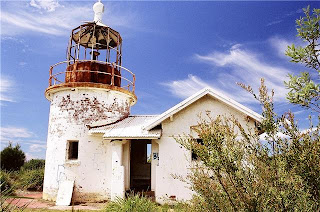 Crookhaven Heads
Explore the idyllic little headland and the Crookhaven Heads Lighthouse at the north end of Culburra Beach, constructed of timber in 1882 and now an endangered lighthouse. The walk to get there from... the carpark is a relatively easy fifteen minutes through bush, grassland and rocks, and whilst the lighthouse itself is unassuming, the views along the way and at the end are worth the short trip, and perfect for a picnic spot.

If you're a fisher, head to the Crookhaven Heads Boat Ramp to watch the boats coming and going and take your pick from three wharves for a chance of hooking your own or simply take a stroll along the waters edge later in the day for some spectacular sunsets.
Read More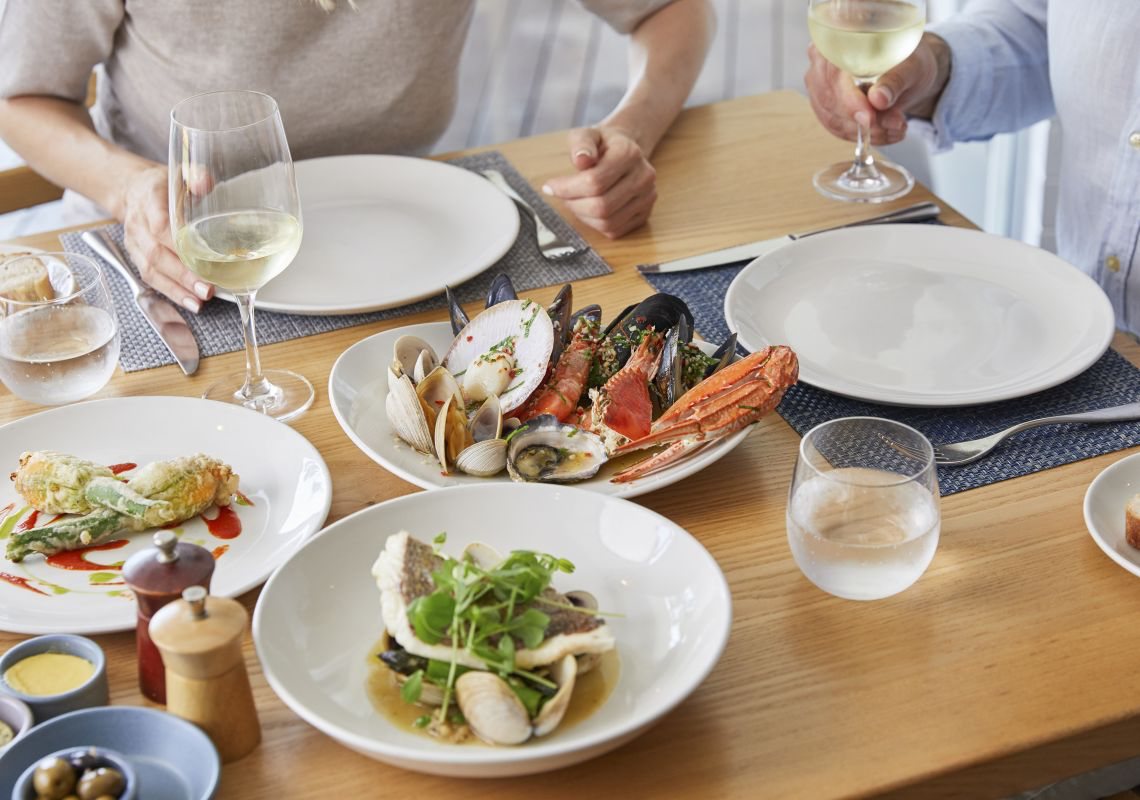 Fresh Seafood
In case catching and cleaning your own aquatic snacks isn't your idea of a fun time, in that area is also the Crookhaven and Shoalhaven rivers, which are part of Australia's Oyster Coast. Taste succulent... local oysters from Jim Wild's Oyster Service at Greenwell Point, just a ten-minute drive away, or for convenience you can just head to The Little Snapper in Culburra Beach for oysters, mussels, and more fresh seafood with cheap cocktails.
Read More
Beers and Bites
Don't think for a second that seafood is the only delicious sampling in Culburra Beach; Loco Lane Mexican Cantina & Cocktail Bar is a local favourite hole in the wall with tasty tapas and Mexican... margaritas, perfect for a night out with friends.

On weekend afternoons, check out The Common South Coast, the latest hangout for a cocktail or beers on tap. Championing the region's best producers, taste the best of the local craft brews or their very own Penguin Head Brewing Co in the tap room. The venue offers casual eats and a cocktail and wine bar inside with a large outdoor beer garden and grassed area for families to enjoy alongside live local music acts.
Read More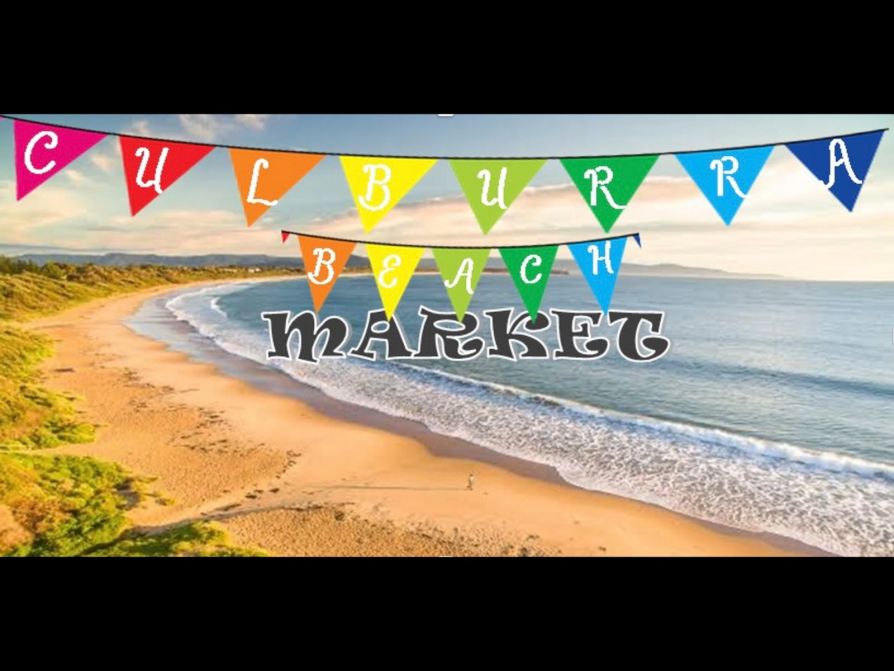 Monthly Markets
Culburra Beach has its own market on the first Sunday of each month at the Culburra Beach Community Centre and grounds. The markets are filled with local makers, growers and artists, where you can browse... clothes, woodwork, secondhand and handmade goods, and much more.

If one market isn't enough, drive just a little bit inland to Pyree to check out the Pyree Art and Handmade Market run by Shoalhaven Potters on the fourth Sunday of the month, or keep an eye out for the next Handmade Shoalhaven at The Mill Marketplace, an indoor market embracing makers, creators, artists, and local businesses inside an 1830s brick mill.
Read More