What are the best things about going on holidays? Sleeping in, getting away from the stresses of work, peace and quiet; but best of all it's the best time to experience new drinking and dining experiences. Trying new restaurants, bars, wineries and breweries is a great way to meet new people, learn more about the local community, and connect with loved ones.
Jervis Bay Brewing Co
Located in the heart of Jervis Bay, Jervis Bay Brewing Co is the perfect place to immerse yourself in Huskisson's community. They are passionate about bringing a sense of togetherness in the community, supporting new not-for profit's every month and make it their mission to bring light to the beauty of the local scenery. There are always plenty of fun activities to be involved in, throughout the months of July and August, they will be hosting local community food trucks such as Nani's Indonesian and Bumpy Road and the Tap Room hosts new artists and trivia events throughout the week- you even have a chance to showcase your skills at open-mic!
Get the full Jervis Bay Brewing Co experience and book in a weekend brewery tour for only $25, with a complimentary schooner of your choice! Perfect for beer lovers, it's a fun activity for groups of 4-20 people.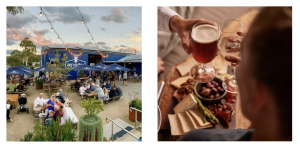 Flamin Galah Brewing Co
A modern take on a typical brewery, the Flamin Galah is known for its aesthetic, fun environment. Brewing beer for any taste in-house along while providing fresh, delicious food ranging from tacos to burger sliders in their collaboration The Nest Jervis Bay Food Van, the Galah is the perfect spot to bring your friends and family. Best of all, they're also puppy friendly!
With new gigs every weekend, there are always new people to meet and connect with, and you can keep warm and cosy with their beer garden firepit. Alternatively, the Galah also provides take away bottles in a size of your choice to takeaway and enjoy in the comfort of your holiday home!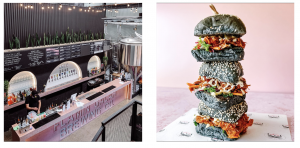 Wild Ginger
Whether you're visiting Kiama or Huskisson, experience an array of warm, comforting Southeast Asian cuisine at Wild Ginger. Known for its inventive, modern menu while incorporating traditional dishes that you know and love, Wild Ginger can cater to any group, with banquet menus also made for vegans and vegetarians. Their extensive wine and cocktail list mean you can end your day with a relaxing and intimate drinks with friends and family, and they even have happy hour daily from 5-6pm with $12 cocktails and $6 beer and wine!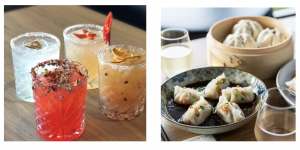 Bangalay Dining
Treat yourself to a luxe dining experience while on holiday and experience the freshness and flavours of local ingredients at Bangalay Restaurant. Enhance your experience and have tailor made tasting menus designed by executive chef Simon Evans, paired with decadent local wines, with menus available for vegetarians too. Dining at Bangalay is an immersive experience, each course highlighting new produce and dining experiences.
Bangalay is also perfect for those who are travelling for a special occasion, they can customise a birthday or event package for you to make the most of your experience and tailor it to your needs.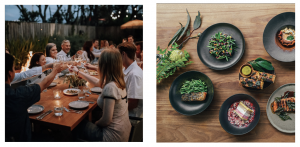 Come down to the South Coast this winter with Professional Holiday Homes and maximise your experience with beautiful food and drink. There is endless fun potential for you and your loved ones to experience.
Bookings are open at any time on the Professional Holiday Homes website.